Resumes Do Not Get the Job
It's striking how many candidates still believe the resume is the key factor in their job search process. Each week I am contacted by people who are thinking of making a change, and their first questions are "can you help me with my resume?" and "what will it cost?" When I ask for context, e.g., who will be reading it or what position they are pursuing, the response is frequently "I don't know." The resume isn't the beginning of the process, nor is it the end. It's certainly a piece of the puzzle, but there's much more to capturing rewarding work than creating "the perfect resume." Even if a resume catches an employer's attention, the outcome of the interview will be the deciding factor in determining whether the candidate will get the offer. Therefore, it's critical to integrate preparation for the interview into the resume-building process and not assume the resume will work on its own.
There's much more to capturing rewarding work than creating "the perfect resume."
The resume is an ongoing process. Getting your experience pulled together into a "master" document is a great start for preparing for a job change. The real work comes into play after a specific target has been determined and you have learned what the unpublished needs/viewpoints/preferences of the employer are. Only after the audience is identified and context around their needs is understood can the work on the resume start to take shape.
It's essential to focus on information that is relevant to the role/employer. Excess information distracts the reader from seeing your value for the particular position and/or need and might lead them to making inaccurate assumptions. Titles that suggest you might be "overqualified" or "too expensive," or context that implies you had more responsibility than the current role requires, can cause an employer to move past you entirely. Your resume should illustrate that your experience matches their need and also corresponds with how their sector or culture operates. This information may not be included on a job announcement as a requirement, but it may be a significant piece of why you would or would not be considered.
Candidates often include words on their resumes representing skills that they are unable to support via a description of their work. They can then get called to interview for a role that a few simple questions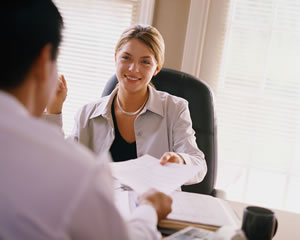 around the context of their experience would have exposed as unsuitable for them. Yet questions of this nature may be omitted from a screening interview and may only surface in the next stage of interviewing. So, even though you may get attention, the inability to back up a claim or show evidence of what you have done that fits the employer's specific need will most likely prevent you from receiving an offer. In the 20+ years I have worked with candidates and employers, it continues to amaze me to learn that the people doing the initial resume screening and determination of what the top candidates will look like often have so very little understanding of the roles the candidates will fill. Although skills can be identified via a database search or perhaps some very broad questions, screeners frequently make assumptions about "fit" that may not be accurate at all.
It's critical for candidates to do their due diligence in learning all they can about an employer and in preparing for an interview. Assuming that the resume will get you in the door and you can "wing it" when you get there can turn into disaster and end up burning bridges. Making a misstep when you have reached the interview stage can result in a file note that may prevent you from moving forward with any other positions with the same employer. Or, if a recruiter's/hiring manager's questions reveal a candidate's personality flaw or contradictions while interviewing for a position with one company and the recruiter/hiring manager moves to another, a candidate can become unofficially blacklisted for many opportunities. If a candidate has been referred by someone and ends up having misrepresented themselves, it can cause issues for the referring party, too. Any way you look at it, not preparing for an interview can turn out badly for everyone.
So, you may be asking, what does preparation mean? Preparation means:
1. Being clear about what you want and need.
2. Researching the market and understanding your competitive position.
3. Getting ready to respond to the questions any employer is most likely to ask.
4. Tailoring those answers to relate to an employer's specific needs.
To learn more about an employer's needs, it's vital to do as much research as possible prior to applying. Knowing more about them in advance allows you to tailor your resume for each situation. The process of tailoring the resume to fit the needs of the employer (which may be different from or more than what has been publicly posted) is only the beginning of the interview preparation process. It helps you to focus on the skills and employment experiences that are most relevant to the people you will be interviewing with. After that step, it's far easier to begin composing answers to potential interview questions while linking them to your relevant work experience. Once you have applied and are contacted to interview, if you haven't already been aware of whom you would be interviewing with, research them now to get a sense of what their backgrounds are, what will be important to them or how their experience may frame their view about the kind of person they would hire for the role they are filling.
Failing to prepare for an interview can turn into a colossal waste of time. It can lead to disappointment and even sever relationships. Understanding how companies operate and what is important to them will help you select employers that make sense. Completely understanding your competitive position will allow you to select the right roles to pursue. Once identified, planning the time to research and prepare for every interview will allow you to present your best case for winning the offer.