An active professional network is like insurance
In an ever-changing economic market, or riding the wave through industry changes, you just never know when you might need to rely on your professional network to help bail you out of a rough patch. Maintaining a professional network is like having car insurance – it's a pretty big risk to drive without it. Your network is your safety net. And like insurance, it requires an investment that can't lapse. Without it, the costs can far outweigh the investment.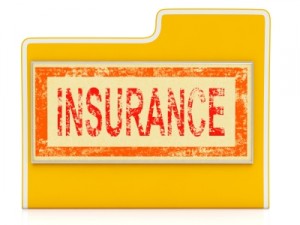 Your network serves as a barometer that alerts you to changes you may miss. It can fill you in on the inside details of organizational and industry changes you might not see coming. Peers help you keep abreast of which skills are in demand and where to get training. Just like insurance, you'll want to understand your coverage and be current on your protection. Who is in your network? Are your contacts aware of what you actually do and what your strengths are? When is the last time you were in touch?
And just like choosing a policy, it's important to regularly analyze what you need and be clear about what you are protecting.
And just like choosing a policy, it's important to regularly analyze what you need and be clear about what you are protecting. Is your status inside of a company going to be impacted by your internal network (or lack thereof)? Will your ability to quickly adjust and recover after a downsizing or merger depend on who you know outside of your company? Is your business in a position to falter without referrals?
Investing in your network requires attention. Regular installments, if you will. It takes time every day, every week, to stay in touch with people. Everyone is busy, so trying to excuse your lack of engagement with that tired excuse about being "too busy" isn't going to impress anyone. Now that our networks have spread to global proportions, it's even more critical to have systems in place to maintain our connections. Having a communication system is more than just having the technology available. It means creating and executing a plan for sustained engagement that may involve technology and in-person commitments. It may be true that you are busy and that probably isn't going to change any time soon. The following remedies can help you sustain your network without a lot of added effort.
Plan further out. Look ahead and commit to actions/activities. By committing ahead of time you can ensure you are fitting in time for people who would be glad to support you if you end up facing a major change when you least expect it. Look for and commit to professional development activities that will help you build skills while simultaneously exposing you to others in your industry.
Do a little every day. If you are currently using social networks, then develop a system for reading and posting. Plan the time to find something every day, or at least every week, that would be of value to people in your network and share it. You really can make an investment of five minutes a day and find something a number of people would share an interest in.
Listen to others. If you are head down in your own world, you will miss the opportunity to help someone else and be remembered. You may be busy or having a particularly tough time, but there is always someone else who is dealing with something worse than you are. Listen to/read about what other people may need and find opportunities to make their world a little easier. Sometimes a simple message offering genuine support or encouragement can make a big difference to the person receiving it.
The key to maintaining your network is to make it a habit. Avoid getting caught in the quicksand of complacency because everything is going fine right now. It's never too late to start making adjustments to your behavior, one little step at a time.