Is your ego bigger than a 5th grader's?
The fearlessness expressed by a very young person with limited life experience can be viewed as innocence. It's very different from an adult's fearlessness or refusal to face reality if their viewpoint is based on arrogance. When an adult refuses to look around them and consider taking action based on market conditions, their ability to compete and their unmet commitments, it is probably safe to say that arrogance is driving them to make bad choices. Big egos and dreams of what used to be can dim the prospects of even the brightest stars.
Big egos and dreams of what used to be can dim the prospects of even the brightest stars.
It's still a surprise to me when people who have been unemployed for months – maybe years – are still so concerned about titles that they'll pass over opportunities to get back on their feet. Even when spending their last nickel, there is hesitancy to proceed with a lifeline (job) because of the consideration given to a title and a salary that are less than what they were accustomed to, no matter how long ago that might have been. OK, I understand that pride sometimes keeps people from doing work they consider as "beneath" them, but when their financial situation is grave, shouldn't just plain common sense tell you that having a paycheck and saving your home or maintaining your family's health insurance should be a priority? It's times like this that a 5th grader's unclouded perspective might simply lead us to "It's a job and you need money. Why wouldn't you go for it?" An answer lies somewhere in between.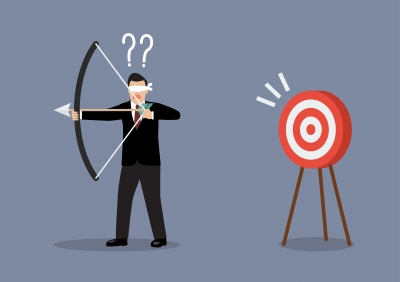 Waiting for a high-powered role with a huge income to miraculously appear after years of unemployment may cause repercussions that cannot be remedied. Some people have spent years hiding behind the title of "consultant," pretending they are still performing work at the level they were 10 years ago. This approach can end up backfiring if you are unable to provide examples of the projects you have been working on. Credibility can be lost and bridges burned that otherwise could have led to some work that could possibly mitigate the financial issues.
Easing back into work in a lesser position after an extended absence allows you to get accustomed to the rigors of a schedule and shake the rust off. As an example, recently, when a client was preparing for an interview for a lower-level role than he had been accustomed to, he told me he hadn't ever interviewed for something "beneath" him. Given the need to have structure, manageable work and an income, I suggested reframing the situation by viewing this as an opportunity to interview for something that required less than 100% of what he had to offer. Giving less (even with less pay) can fulfill some basic needs, like having a steady income and working regular hours close to home. If the job requires only 50% of your brain and 75% of your time, you can maximize your energy and time to focus on something more interesting outside of the job. And, if the role is the gateway to something bigger down the road, there's no need to shoot yourself in the foot by overspeaking the role or referencing it as something that is "beneath" you.
Being the exact fit for the needs of the role allows you to get back on the horse because a door has been opened. If there is opportunity to grow, then you've positioned yourself to prove just how much you can contribute and set yourself up for a reason to negotiate more money later. Too much too soon can miss the mark because there may not be a budget for more now and they have not been able to experience your value.
Someone's somewhat skewed view of their current circumstances doesn't deter me from working with them to help them move forward. It's my job to help them view things differently, develop a strategy and create a plan to achieve their goals. Any employer will want to see evidence of what a candidate has been doing. Without it, a candidate is probably not going to land back in the driver's seat in a role similar to what they left 10 years earlier. I'm not saying it could never happen, but from my 20 years of experience, for most people who take an extended hiatus without working on projects related to what they used to do (paid or as a volunteer), it's highly unlikely they'll be considered for the same role/level that they left behind years before.
The real prize role may not happen immediately, but we can certainly develop a plan for getting back on top within a reasonable amount of time. Sometimes it is hard to see beyond our own self-image. The role that feels like an insult to our ego may just be the right opportunity to begin getting back on track.