Contacting agency recruiters only when you need a job? That is not networking.
Recently I read a "success story" written by someone who was very proud of their networking efforts to get a new job. They had simply sent their resume to a handful of recruiters and waited to see what came back. In a matter of weeks, an interview was arranged and they accepted a contract position. The problem is that they had not learned much about the company in advance of the interview and only knew what the company's website stated. Essentially, although the company was well known, they were offered a position with a company whose internal processes, politics and culture were all areas they knew little about. I am not so sure this really fixed their problem.
It's been my experience that if someone is already working and wanting to jump ship, contacting external/agency recruiters and relying on them to "fix the problem" is limiting and not typically a long-term solution to someone's employment dilemma. You may be offered a different role, but there is no guarantee that the fit will be any better than the one you are leaving behind.
Contacting recruiters as your only job-search effort is a passive approach and, in my estimation, can't really be considered networking. Recruiters will tell you what they need to tell you, not what you need them to tell you. In contrast, if asked the right questions early on, your network will share inside information and provide a real-world view of what is needed to succeed in a role or in the company overall. Researching organizations through your extended network takes time and is not a project that should be relied on only when you are at the end of your rope with your current employer.
Networking — staying in touch with people —and showing interest in them by asking questions about their circumstances takes time and consistency. Through the process, you are able to learn much, much more than you will by a biased third party who stands to make money off of your new employment. Insiders can advise you about a potential opening before an external recruiter gets involved. The insider's referral of you, at no cost to the employer, results in the company saving money and will more likely produce a relationship that works. Why? A simple answer: Someone who has worked for a company knows what works and what doesn't. They are also not likely to recommend someone who will make them look bad.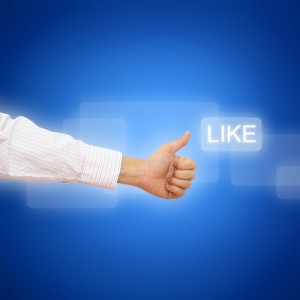 Don't get me wrong. I am not bashing recruiters. Recruiters are extremely useful to employers when they have carefully screened and matched candidates with the right roles. They do a great job for employers. But that's just it. They get paid by the employer, so their loyalty is with them, not with you. On the flip side, although an insider can answer the questions for you that a recruiter can't (or won't), a referral without credibility is meaningless. Your insider needs to know what you know and what you do, and how well you do it. So, essentially, the insider is taking the place of the recruiter, and with that comes some responsibility. It's important that you really do fit and that you represent your contact well.
If you want a better job and a better workplace, you'll need to invest more time and effort in research to make sure what sounds good really is good for you.
If you want a better job and a better workplace, you'll need to invest more time and effort in research to make sure what sounds good really is good for you. Don't wait until you are on your last nerve. Think long and hard about what you need and your investment in that outcome. Is it enough to consider any job offer a success? In this case, the "success story" I referenced, it is still too early to tell. Based on what I have learned about the company from several internal sources, I have doubts about whether this person will actually be able to adapt to the company's high standards and performance expectations. I hope I am wrong.