25 years as a business owner – looking back on the road that led me here (Part 6)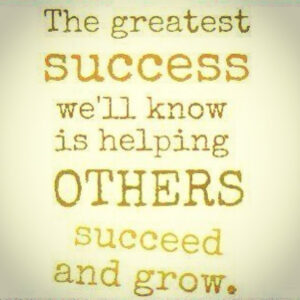 In the beginning, I created my own job search training materials and delivered presentations at job fairs. I had spots on a local television news station career segment and wrote articles for the Seattle Times. The concepts were simple and to the point. People listened. They engaged me, followed the processes I developed and they were (still are) successful.  I started building what has turned out to be a mostly referral-based business that has helped more people than I can count.
Over the years I have created new resources and structures that support my clients' needs. Helping people find rewarding jobs was only the beginning. Helping them to grow, adjust to an ever-changing market and improve their circumstances was the obvious next step. Along the way I've developed skill building classes to help people move past obstacles in the job search process and ensure their continued success on the job.
I stayed in tune with the workplace.
Until more recent years, in addition to individual career coaching, I also delivered training classes and workshops to managers and team members of companies across many sectors. The topics included Goal Setting, Career Planning, Time Management, Effective Communication and Conflict Resolution. It seemed like each time I did a class it produced a referral to another gig. From my work at the USDA Grad School I ended up working with the United State Army Core of Engineers. I also provided regular trainings for a regional health services provider for a couple of years, and custom training sessions for a variety of manufacturers, service providers and science research organizations.
Through the delivery of training classes to companies and government agencies I stayed in tune with the workplace. It was important to keep my feet on both sides of the fence so I could remain aware of current developments. It was helpful to know what employers were experiencing, what employees were facing, and what job seekers needed to know to be more successful getting back to work. By connecting with training and development teams and HR professionals, I could (and still can) better help prepare my individual clients for success at work. I've been able to provide the inside the scoop across many industries, and in many cases, have been able to connect people to opportunities.
It was good to experience both sides of the employer-employee equation.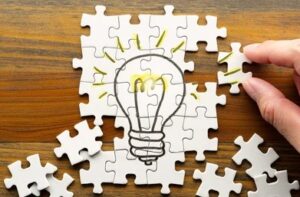 Through each encounter, I heard managers express dissatisfaction with HR processes that got in the way of their productivity.  They described recruiters/HR as being out of touch with their needs. Hiring managers admittedly lacked the time and skills to help fix staffing issues directly, so HR was viewed as a necessary evil.  It was clear to me that although the recruiting and retention processes had merit, the training and support required for managers to fully realize their value was lacking. Instead of a process being seen as a valuable way to screen, select, support and retain great employees, it was seen as a time consuming step. Many times this breakdown led to a lose-lose, instead of a win-win situation. It was good to experience both sides of the employer-employee equation to understand what my individual clients were facing as they looked for work or grew their careers.
Although major strides have been made in recruiting, there still is a disconnect between workers' needs and typical recruiting processes. Expectations often don't line up. Miscommunications are common.  There is no "one way" for candidates to pursue work and there is no "one way" to evaluate a candidate's fit.  A database helps sort information, but it does not produce ultimate answers. The market shifts and it's not always possible to keep a career moving forward in a straight line. Some workers have to shift their path to keep their heads above water. It's too easy to dismiss a candidate with an unusual work history because their experience doesn't fit into the database fields. Hiring managers can't evaluate candidates if the system has already screened them out. Subsequently, well-qualified people never have the opportunity to interview.
Some people need options to pursue that may be different than what they've done.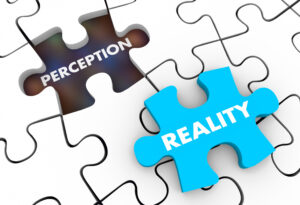 From my perspective, it seems like some "career experts" haven't seen tough times. Or they've not worked with people who have experienced debilitating physical or mental limitations that completely changed the focus of the work they're able to do. Changes are required for them to survive. Sometimes it's less about deciding what someone wants to do. For some people it's determining what they're able to do and how we can make them competitive.  It is not easy to assess the value of a transitioning worker. They need to present themselves differently than standard resume formats or cookie-cutter applications allow. Some people need options to pursue that may be different than anything they've done. And in order to be competitive for each, their approach and the information they present has to adjust. Inaccurate assumptions about candidates can leave some great employees out of the running.
Without clear insight… it's tough to be on the lookout for transferable skills.
Today there is still a tendency to review candidates from an unrealistic perspective. We continue to see templates used that contain boxes to check for irrelevant requirements.   The number of years on a job and level of education still enter into many job descriptions. It's taken a long time to educate hiring managers and teams into new ways of thinking. As an example,  exercising a skill once per year over ten years does not prove someone is more proficient than a person who has done it 50 times each month for two years. And a degree does not make someone smarter or more knowledgeable than someone who is self-taught and has more hands' on experience.
Without clear insight gained from conversations with the hiring manager or the people actually doing the job, it's tough for a recruiter to be on the lookout for transferable skills or know which really matters. Using outdated, generic job descriptions is another sure fire way to limit qualified candidates. To this day I continue to spend time with hiring managers to get their input and feedback to make sure my clients are on the right path.
The notion for some people to rely on one resume is illogical to me.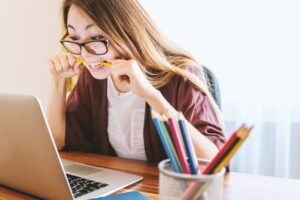 And then there's the debate about a resume. The onus is on a candidate to relate their value in a way that each potential employer understands. The notion of relying on only one resume or a one-page resume is illogical to me, especially when a career spans 20 to 30 years. Experience built on an unusual path needs editing. It's a big gamble to assume that posting a resume in a database will make you discovered for the perfect job. News flash: Phil the recruiter is not really looking for your perfect job while you're at the beach.
Insisting on one resume, or a one-page resume, were huge sources of conflict in the outplacement community 20 years ago, and the debates continues today. People with special needs or those changing directions require a more tailored approach. A one- size-fits-all resume randomly posted to job boards won't cut it unless you have done only one thing throughout your entire career.  A one-page resume can also leave out very critical information that changes the direction of an interview dramatically. The days of "we'll talk about it in person" are long behind us. Time is valuable. For that reason, the resume needs to be accurate, and provide context and examples. This doesn't mean every detail, but it certainly can expand to beyond one page. And the examples have to match the audience's needs.
Resumes need to speak to each audience.
Clients moving in a completely new direction may be pursuing several alternative paths as a means to an end.  This process isn't random. I guide my clients into selecting options that make sense and their resumes need to speak to each audience. The process is the same as changing marketing materials to reach a particular market segment.  It requires some creativity, and it's important that everything presented is true. I've shown my clients how they can present facts without making up information or misrepresenting their background. We simply design a relevant version of their experience for every opportunity.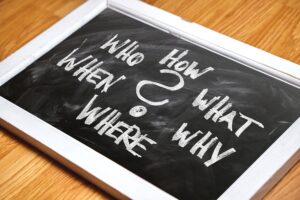 Years ago we used functional resumes to accomplish this. Eventually, as everything moved online, functional resumes grew out of favor because the traditional chronological formats adapted better to data fields. I've since found creative ways to present employment history chronologically and still showcase the skills that are relevant to a specific job. Pre-formatted resume programs are probably some of the worst inventions I've seen. They are the lazy way to create a document that makes everything look pretty, but they rarely capture appropriate content. For many people a resume is an important way to get their heads wrapped around their new direction. I've always looked at this part of the process as the beginning of someone's interview prep. Effort on their resume is more valuable to the candidate than the employer.
My work has gone beyond helping people get jobs.
Developing a rewarding career doesn't happen overnight and it doesn't happen by wishful thinking. I'm still excited to help people see alternatives and create steps for achieving their goals. People need guidance to help them determine when a role or a company is truly a fit, or when they have made too many assumptions. My work has gone far beyond helping people get jobs. I help them develop new paths and succeed in the work they have selected.  I am there to support them through all of the conflicts and challenges they face.
Over the years, it has also turned out to be a huge benefit to have contacts and relationships with people in variety of industries. I learned a lot across a wide spectrum of sectors, industries and career options, and I am able to quickly adapt strategies to fit each client's goals.
I've built a niche helping people with tough transitions.
With the winding path I've taken, I know too well what it takes to move in a new direction. It seems I've built a niche helping people with tough transitions. A large percentage of the clients I've served over the past 25 years have succeeded in moving in new directions. Now that it's acceptable to change careers, I'm able to help my clients move in new directions several times over. Some of my clients have worked with me through 2nd and 3rd careers spanning 15 – 25 years. Some have retired or are nearing retirement, and I continue to help them apply some of the same strategies for achieving their goals in this next phase.  I've also experienced great joy in having the opportunity to work with many of my clients' kids.
My work remains an incredible, ongoing learning opportunity.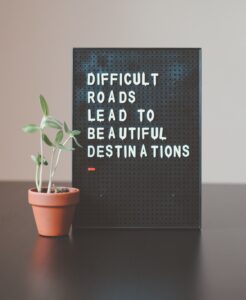 It's been hugely rewarding to continue developing new mechanisms for assisting my clients. My arsenal of skill building workshops has grown to around 25 classes. The networking group I started 20 years ago is still active and even has an original member, along with the children of the founding members. Along the way I have also coordinated small groups of people with similar interests or at similar stages in their career. They continue to meet quarterly to discuss progress on their goals and address any obstacles. Today we have about 12 groups, and they continue to expand as my client base changes.
The exposure I've had to so many industries, through all of my own jobs or via my clients' experience, has been and still is very rewarding. My work remains an incredible, ongoing learning opportunity. 25 years later, and it all still makes sense.
Click here if you missed Parts One through Five.
For more career advice, check out my Career Assessment, Goal Setting, Strategic Networking and Joy Search webinars and follow me on LinkedIn and Twitter.