Manage your own performance
Many people dread their annual performance reviews. The anxiety created by worrying about what will happen is an unnecessary distraction brought on by procrastination.  If you have been working for more than a few years, you've probably had a few performance evaluations. Why wait to see what happens?
The following strategy can help you take the bite out of any unexpected news evolving out of a performance conversation or add a welcomed lift by highlighting accomplishments that may have been overlooked.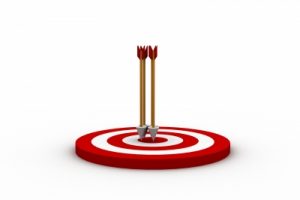 Establish clear goals before the beginning of each New Year or fiscal year. Know what you want to accomplish early on, so you can make the time to accomplish your personal and professional goals. If you aren't sure what you want or where you are going, then you set yourself up for failure. It's too easy to be buried by unfinished work requests and unable to reach your personal goals because you have no time left. Get focused and plan ahead.
Don't wait until the day or week before your performance review to prepare.
Prepare early. Don't wait until the day or week before your performance review to prepare. Be aware of your goals from the beginning of the review period. Know what is expected of you and stay aware of where you stand. Don't know what is expected of you? Then ask!
Keep a journal or a log. Record what's on your mind each day. Document your wins. Stay aware of your challenges. Be specific. Make sure this is not information stored on a company computer. It needs to stay within your possession. You just never know when a layoff occurs and you find yourself being escorted out.
Update your resume and Linked In profile. Don't rely on your supervisor to record your successes. It's considerably easier to document accomplishments as they happen then wait until you've been riffed, terminated or considered for a promotion. It's much easier to have the data ready then try to think about what should be on your resume when you start job hunting. Take the time to track your accomplishments as you go. Updating your Linked In profile as things happen will make it a far less suspicious act than saving it and updating it only because you are ready to find a new job.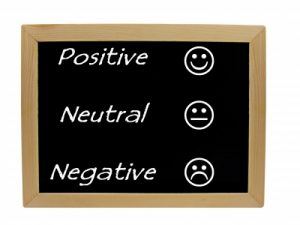 Be aware of your shortcomings. Know what behaviors/skills are is not up to snuff and be prepared to discuss your plan for addressing them. The fallout from mistakes can be considerably reduced if you take a proactive approach. Waiting until you've been caught to explain a mistake may take more time to fix it and could fuel a more adverse reaction from your supervisor than is warranted.
Confirm the date of the review as early as possible. There's no need to wait until your supervisor brings it up. If you know annual reviews are required by the end of the year, bring up scheduling closer to Thanksgiving. Look ahead for reasonable times in December to accomplish your review so it isn't a rushed affair.  If your review is March every year, then start talking about it towards the end of January. It continues to amaze me when my clients tell me their supervisor scheduled their performance evaluation with less than a week's notice, when it is has been an ongoing annual event for a number of years.
Be prepared to negotiate. If compensation is considered in conjunction with your performance review, make sure you are making a reasonable request. You can't squeeze blood from a turnip. If the company is having challenges, then it might be easier to ask and receive extra time off in lieu of higher compensation. Stay focused on what the company needs so you can base your requests on things that are MOST likely to be agreed to.
The key is to assume ownership of this sometimes very painful event. Work it to your advantage. With clearly defined goals of your own, and front end planning, you will be much more able to accomplish the goals your supervisor sets for you.  You can look forward to ending the performance period on a high note by taking the bull by the horns early on.